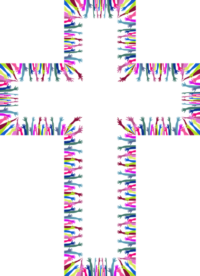 Our Outreach Ministries include:
Garner Area Ministries Food Collection – Non-perishable food items are collected each First Sunday
Pennies for Hunger – Pennies for hunger are collected each fourth Sunday
Operation Christmas Child – shoeboxes are collected each November
We are also collecting supplies for relief buckets. These five gallon buckets will contain disaster relief cleaning supplies (list of supplies and buckets provided). We will store the filled buckets. We want to respond immediately to disaster relief needs. For example a flood happens , we can immediately ship the filled buckets to area of the country that is affected. We will continually replenish our bucket inventory. We have 110 five gallon buckets in our possession now. EMPC can help people immediately in their time of assistance!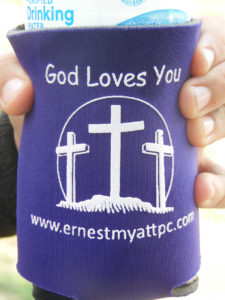 Every August we pick a day to give out free water bottles to passersby on 401.
We participate each year in the Trick or Treat the Trails and Easter Egg hunt at White Deer Park as well as the Easter Sunrise Service at Lake Benson.