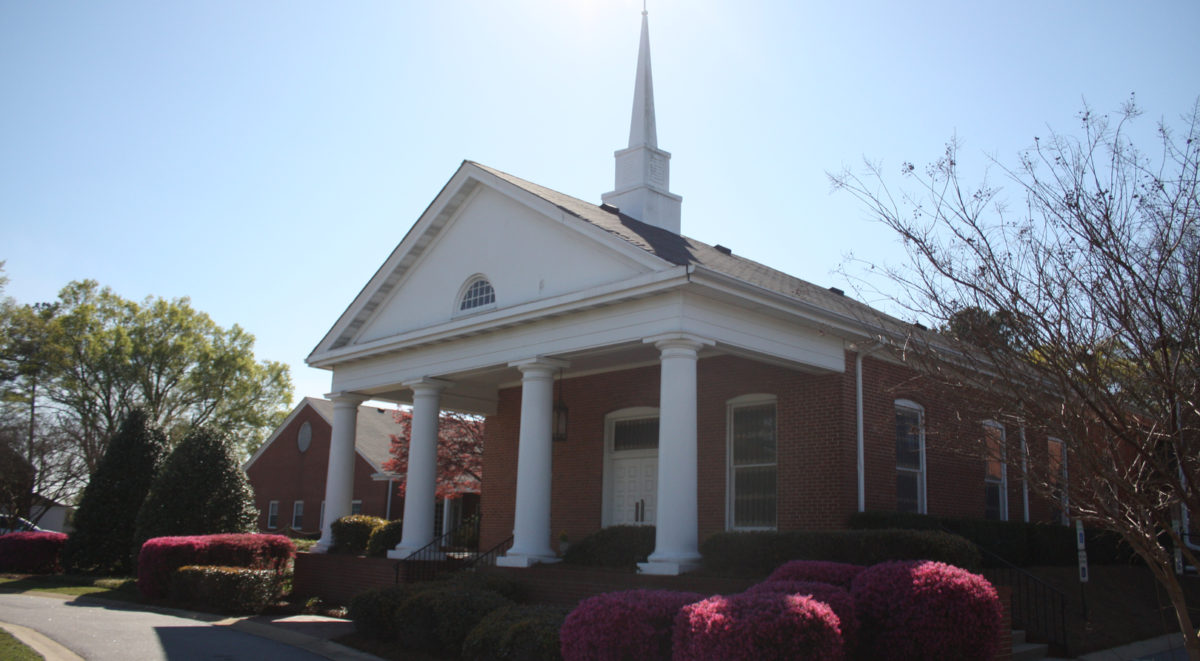 Welcome to Ernest Myatt Presbyterian Church
We're so pleased to share our community of faith with you. Let this website be your guide to the many wonderful programs and activities offered in and through this faith community. We truly have something for everyone.
First Time Guest?
Welcome, we are so glad you are here! Stop by our Welcome Center outside the sanctuary, we have a gift for you to commemorate your visit with us. For more information about our services and programs, click here or contact the church office at (919) 772-4611. I am honored to be the pastor of this great community of believers and I look forward to getting to know each of you better. Again I say welcome!
– Dr. John Langham
Our pastor  is the Rev. Dr. John K. Langham, or better known as Pastor John. Pastor John graduated from King College in Bristol, TN where he holds a bachelors degree in Bible and Religion. He also holds a Masters of Divinity Degree from Gordon-Conwell Theological Seminary outside of Boston, Massachusetts and Doctor of Ministry Degree from Fuller Theological Seminary in Pasadena, CA.
Pastor John has served churches in Texas, Alabama, Louisiana and has now been with us here at Ernest Myatt Presbyterian since October of 2007. Pastor John grew up in the Atlanta, GA area. He is the son of missionary parents who served for several years on the mission field in Brazil.
He is married to his wife Rhonda and in 2015 they celebrated their 25th wedding Anniversary. They have no children, although they do have a golden retriever named Sadie.
Pastor John enjoys golf, swimming, exercising, movies, traveling and pet therapy.